Cost of Mold Removal

One of the most stressful things to deal with when you have a mold problem in your home is the cost of mold removal (remediation). We're going to try to answer some of your cost questions here, and hopefully lessen the stress and anxiety associated with this part of the problem. In a 2018 industry benchmarking survey of mold contractors, the average cost for mold remediation across the US was $108.00/per man hour, inclusive of all equipment, supplies and other costs. That report can be found here.

Educate yourself first on how mold can an affect you and your home, the best practices for dealing with its removal, and when it's advisable to call in a pro to help.  Many of these initial questions can be answered with some basic on-line research, and by contacting a local mold remediation professional who provides free inspections and can guide you on the best way to remediate your specific mold problem. Naturally, using a contractor to remove the mold in your home will cost more than doing it yourself, but mold can be hazardous to your health, so be very careful if you go it alone. If you have a minor problem and are confident you can safely clean it yourself, the cost will be only some cleaning agents and personal protective gear for you to wear while performing the work. Any moldy items you need to get rid of of can be put in plastic bags and disposed with regular trash. Our guide has some good basic mold cleaning instructions.
If you are not confident you can rid your home of mold contamination, begin with a call to your homeowners insurance agent, in some cases you may have mold coverage in your policy to help with some of the costs. Your agent can advise you on steps to opening a claim and getting a determination on coverage from your property insurance company. The choice of contractors to perform the work is up to you. A professional mold remediation contractor will follow a standard of practice for the work that has been defined by one or several national organizations and government entities for mold removal in your home.
How is the Cost of Mold Removal Determined?
The cost is related to the size and complexity of the mold issue the contractor needs to remediate. A mold removal specialist will estimate the work considering several factors:
His labor cost to remove or clean the moldy items and parts of your home that are contaminated. 
The cost of the equipment to bring to the project, this can include saws and demo tools, special air filtration machines, industrial size dehumidifiers, sanitation foggers, duct cleaning equipment, protective gear and so on.
The cost of supplies to sanitize and encapsulate the areas that had mold on them, often specialty formulated mold killing cleaners and sealers can cost $100.00 per gallon or more. 
The cost of large construction site style dumpsters and fees to drop it off and pick it up.
And his cost to pay his insurance, overhead, and make a profit.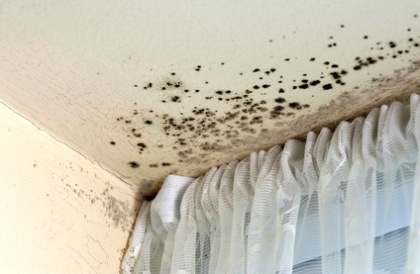 When Hiring a Contractor to Perform the Mold Removal, Remember These 3 Things:
First is that mold remediation contractors are just like all other contractors, they are private, for-profit, companies who specialize in this type work. Most mold removal contractors also perform flood and fire damage cleanups and are experienced in working with insurance companies in the event your mold damage is covered by your homeowners policy. They all have varying levels of overhead and profit they need to charge to support their business. When presented with a quote for the work you need done, ask for an itemized breakdown of the charges, look at the quote and ask about the charges to understand the total price of the work and what is included in it. A contractor that says he can do the work in one day with one person and presents a quote over $2,500.00 should be able to explain why he is so far over current market rates. 
Second, like all other tradespeople, quality can vary. Specialized mold remediation training and customer on line reviews about their experiences with the contractor are critical factors that should help you decide who to use. There are several established resources that can assist you with pre-screened contractors to help, like this one Local Pre-Screened Contractors. Mold remediation contractors should be able to show you their qualifications and the training they have gone through with industry certification organizations like the IICRC, RIA, NORMI, and others. Several states now require mold contractors to be licensed to perform the work. It's vital to know they are qualified and can handle the job for you. Like all other contractors, they also need to be insured including general liability coverage (if they damage your home), errors and omission coverage (if they don't completely remove the mold), and pollution coverage (if they accidently spread the mold to your neighbors' homes). Typically, a well-established contractor who consistently does a great job will have many on-line reviews from customers- read them.  
Third, due to the serious health effects related to mold exposure, you should consider retaining a 3rd party advocate to test and verify the contractor has performed the work correctly and has effectively removed the contamination from your home. These highly qualified mold inspection and testing firms can evaluate the project, guide you on costs and qualified contractors, and test your home after the work is completed to insure you are breathing clean air. Often the mold you can't see is more dangerous than the mold you can see. The same rules apply to them, education, training, experience, and price, in that order. 
All three of these factors can affect the price of the work you need done. Choose your contractor carefully! Getting multiple quotes for service is always a good idea. Choosing experienced, pre-screened contractors who have the right qualifications, licenses, insurances, and training is the most important decision you need to make.  We have a list of qualified mold removal professionals near you, follow the link to get started.
Return From Cost Of Mold Removal To Our What To Do About Mold Page

Written by Joe Battisto.