Cost of Mold Removal

People often email to ask us about the cost of mold removal. If you've discovered mold in your home, you're probably concerned for the health of your family, but you may also be worried about how you're going to pay the mold remediation costs. We can tell you about the average costs, but because there are so many variables, there's just no way for us to predict what it may cost to have mold removed from your home. However, you can get a free written estimate from a mold removal professional. For a list of mold removal professionals near you, follow the link.

The Average Cost of Mold Removal
The cost of mold remediation varies widely, depending on numerous factors. Factors that influence the cost of mold remediation include:
The size of the area affected by mold
Whether or not there is mold in your heating, ventilation and air conditioning system
Whether or not moldy materials can be cleaned or must be removed, safely disposed of, and replaced (like insulation, drywall or carpet)
Whether or not mold developed after flooding with water that may have been contaminated with sewage or other hazardous substances
Cost may also vary according to geographical region
A simple mold removal job may cost as little as $2,000 while a larger, more complicated job may cost $15,000 to $20,000 or even more. Don't panic if you're reading this and thinking you cannot afford to pay $20,000 for mold removal. Your mold removal job may not cost that much and it's possible your homeowner's insurance might even cover some of the cost. You may be able to do some of the work yourself, too, saving money in that way.
Will Insurance Help with Mold Remediation Costs?
You homeowner's insurance may help with the cost of mold remediation. Some insurance policies do not cover mold remediation at all, while others only cover it under certain circumstances. Read your policy carefully to see what it covers and contact your insurance agent if you have any questions. If your insurance does cover mold remediation, it probably requires the work to be completed by a qualified professional. Mold remediation professionals are accustomed to dealing with insurance companies and will know how to help you with your claim.
This article has more information about homeowners insurance covering mold removal.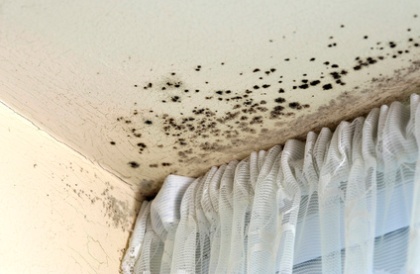 If You're Concerned about Cost
Don't put off dealing with a household mold problem because you're worried about the potential cost. Most strains of household mold grow and spread rapidly and every day you delay just allows the problem to get worse. The longer you put off dealing with it, the more it's likely to end up costing you in the end.
Don't hire the cheapest professional you can find in order to save money, either. The most expensive is not necessarily the best, and it's wise to get a couple of estimates to compare costs, but a bargain isn't really a bargain if the person you pay can't do the job correctly.
Your Health
While cost is an important factor, it is essential to remember that exposure to indoor mold can lead to serious health issues, some of them permanent. It is imperative to have the mold removed as soon as possible to protect you and your family's health.
To Find Out What Mold Removal Will Cost
Schedule a free in-home consultation with a mold removal professional to get a written estimate of the cost of mold removal in your home along with exactly what the job will entail. During your free consultation, a professional can also give you information and advice about doing the job yourself so that you can decide whether or not you need to hire someone for the job. Since mold removal professionals may charge different rates, you may wish to schedule a consultation and get a written estimate with more than one professional. We recommend getting at least three estimates. For a list of qualified mold remediation professionals offering free consultations near you, just follow the link.


Return From Cost Of Mold Removal To Our What To Do About Mold Page